Welcome To Our Law Firm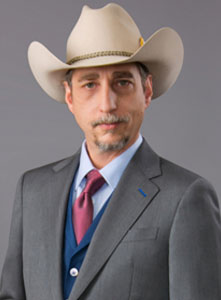 For over 30 years, David Frankel has been a trusted legal and strategic advisor providing practical legal counsel on complex matters including US, Canada and cross-border mergers, acquisitions and investments, regulatory compliance, venture capital and dispute resolution.
David Frankel works with experienced lawyers to staff client matters efficiently and where we lack capacity in-house, we refer clients to trusted professionals at other firms. See "Team".
We are committed to helping individuals, companies and other ventures manage a wide range of legal issues.
This includes everything from founding, financing, growing and selling startups to negotiating, documenting, finalizing and closing on complex transactions and navigating through challenging business and legal matters.
We have developed strong, long term client relationships by focusing on technical excellence, attention to detail and accuracy in support of the big picture business needs of our clients.
Whether you are a technology, software or legal cannabis startup, a legal hemp/CBD company, or a visionary who has created the next disruptive business plan, if you are seeking an experienced attorney and counselor at law for your legal matter, be it mundane or the 'deal of the century', we have what you need.
Mr. Frankel brings common sense and a 'cowboy' entrepreneurial  spirit to the practice of law.
Our values affirm the importance of using our legal skills in the public interest.  Since 1998, Mr. Frankel has done a significant amount of pro bono work for the benefit of civil rights organizations, tribal members, community and/or environmental organizations for the benefit of people's liberty, freedom, civil rights, constitutionally protected rights, and human rights.  We have worked for, with or otherwise assisted many community and nonprofit organizations including Aligning for Responsible Mining, Campaign for Innocent Victims In Conflict (Civic Worldwide), Clean Water Alliance, Hemp Industries Association, Owe Aku International, Votehemp, Western Nebraska Resources Council and The Accidental Talmudist.   Such public interest work has taken Mr. Frankel to and from California, Hawaii, Nebraska, North Dakota, South Dakota, Pine Ridge Indian Reservation, Washington (DC and State), Wyoming, Australia, New Zealand, Canada, Europe, Israel, including the Occupied Territories often referred to as "Palestine" and the Dheisheh Refugee Camp, Gaza and Jordan.